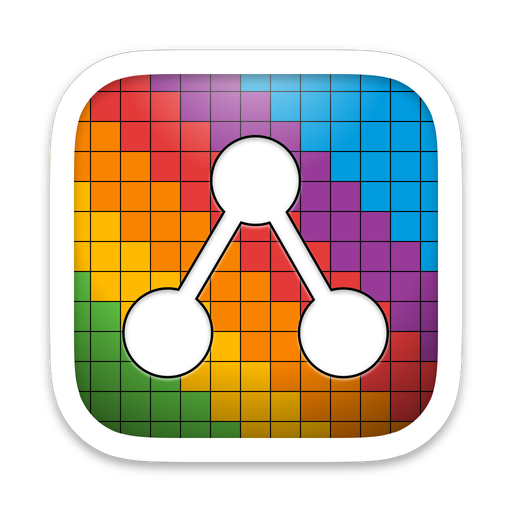 Changes and Fixes
Fixed some bad juju between the PSD Maker and the Write Node when the Convert To was set to PSD.
Retrobatch's AppleScript node now recognizes compiled OSA ".scpt" files in addition to .applescript files.
Fixed a problem where "Reveal in Finder" wouldn't work on an image after it had passed through the ImageAlpha node.
When the read folder is set to be recursvie, it will now make sure the images are written out in the original folder structure that they were read as. If you were using the "Source Folder" token in the write node, you might need to remove it for things to work as they did previously.
Retrobatch will now try and recreate write folders if they've been deleted while Retrobatch wasn't running (this will require a re-save of your Retrobatch documents with version 1.0.2).
Fixed an issue with Pro upgrade registrations not working correctly.
Added a warning when the tokens used in the File name field for the write node come up empty (for instance, if you had a Capture Date token in the file name, but there was no date for the image, so the filename would be blank).
Throttling the thumbnail loading background thread a bit, since it turns out some of you have folders full of 100 megapixel images and that tends to kill your computer if you try and load thumbnails for 16 of those images at once.
Added new Edit ▸ Select Next Node & Select Previous Node menu items, which helps with Accessibility as well as everyone in general.
Added support for Voice Over.
Fixed a problem where older macs without Metal support might not see the image preview.
Fixed a problem where images with indexed color profiles couldn't be resized.
Retrobatch 1.0.1
June 1, 2018.
Changes and Fixes
Fixed a couple of memory leaks.
Fixed a problem where empty file name tokens in the write node could cause Retrobatch to crash.
Retrobatch now accepts upgrade registration numbers from regular to Pro.
Retrobatch 1.0
May 29th, 2018.