Oh yeah? What else can Acorn do?
Retina Canvas

Acorn has native support for Apple's Retina displays. Your pictures will look absolutely stunning on your Retina MacBook Pro.

Text Tool

Acorn gives you control over your text in an easy to use interface. Everything is in the text palette from bold and italic to kerning and ligatures. There's even spell check.

Rotating Text and Shapes

Ask and you shall receive. Turn your text and shapes upside down and every which way. You've got it in Acorn.

Quickmask

Make your selections like a pro. Quickmask will allow you to zoom in and edit your selections like never before.

Instant Alpha

Powerful eraser tools like Instant Alpha make removing backgrounds and other unwanted pixels from your images both fast and fun.

Multi-Stop Live Gradients

Are two color gradients not enough for you? With Acorn's multistop gradients, you have infinite rainbows at your fingertips.

Vector Chops

In addition to being able to rotate your shapes, you can now convert text to bezier paths, add and subtract points, and have your edges snap to pixel boundaries.

PSD Import and Export

Improved support for loading PSD images, and for exporting your images as layered Photoshop files.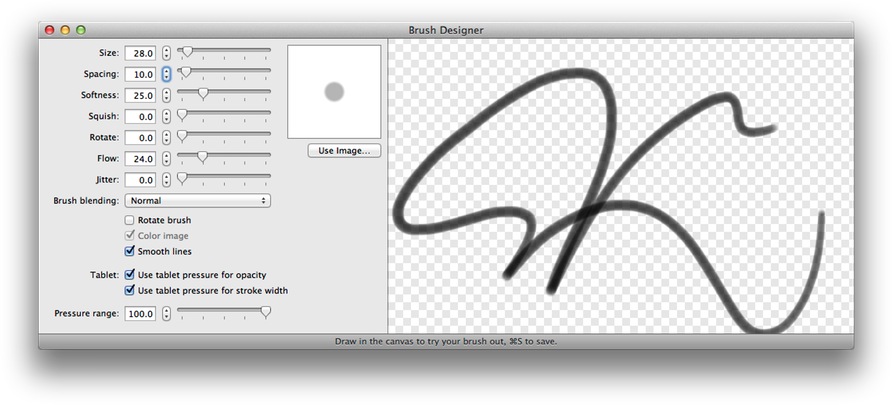 There's nothing else like Acorn's Brush Designer. Test out new brushes, adjust settings, and watch as it updates in realtime.